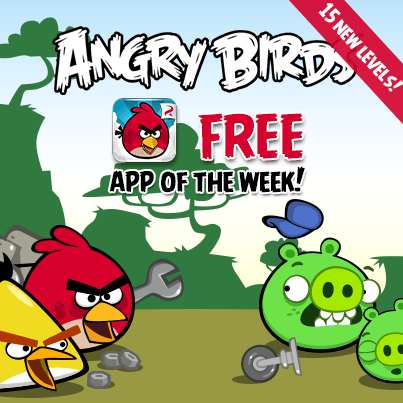 If you've never ever played Angry Birds, which might actually be pretty hard considering the fact it's available on anything at this point, this might be your best chance. The original game is Apple's App Store Free App of the Week!
Developer Rovio has also updated the game with 15 new levels, so longtime players also have a reason to jump in. But unlike the Android version which is ad-supported, this release is the original game without any advertising in the game. As for the reason why the app has gone free for the first time, iDB notes that this is the first time since May 2010 that Rovio doesn't have any game on the Top 80 of highest grossing iPhone apps.
Whatever the reason is, what matters is that it's now free. So if you've always wanted to try the game but uh, never wanted to pay for it, grab at it at the link below!
Now that I think about it, the Angry Birds cartoon is premiering next week — a good reason to build up excitement too!
[via iDB]
Related Posts