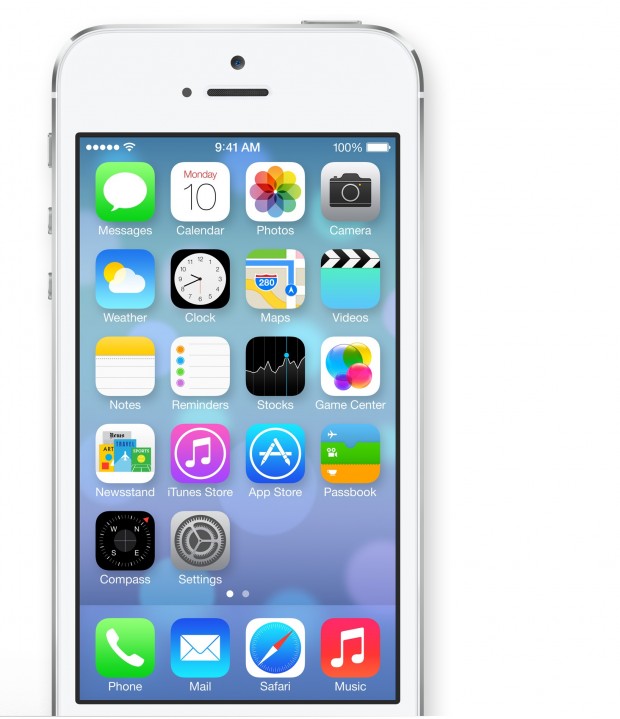 During the opening keynote for WWDC 2013, Apple unveiled the long-awaited iOS 7. All talk about the next version of the company's mobile OS has been about its rumored redesign and that's exactly what we got — this is one of the most significant changes to iOS ever.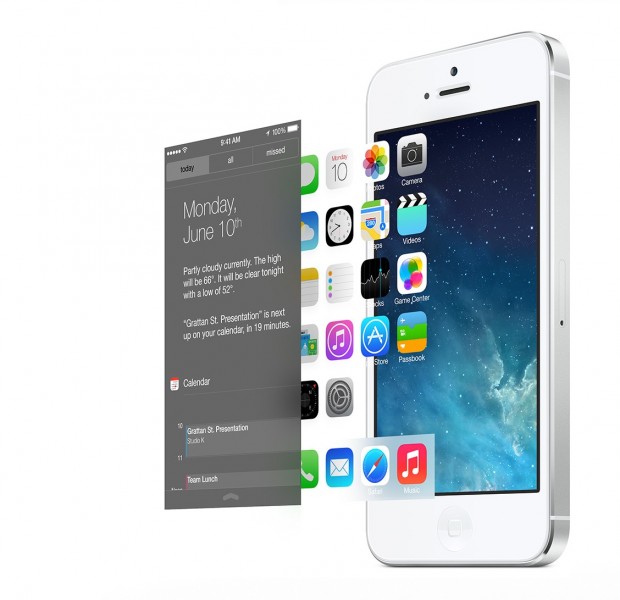 Obviously the most visible change is the new design language for iOS, headed by designer Jony Ive. The skeuomorphic elements of previous versions are most definitely now gone, but it's not exactly as "flat" as everyone expected it to be. In fact, one of the big ideas behind iOS 7 is the concept of layers or depth. One of the ways this is achieved is through the Gaussian blur that's applied throughout the UI, letting you see content under the interface. Everything throughout the OS has a new minimalistic look to it, and Apple has updated its font to the thinner-looking Helvetica Neue Ultra Light.
But design isn't the only thing that's changing, many new features will come along with iOS 7. There's a new Control Center that you can use to access frequently needed toggles like Airplane mode, Bluetooth and so on. Multitasking is improved through previews above each icon and a new swiping gesture to close an app. AirDrop is also making its debut on iOS, and it allows users to easily send each other files wirelessly through WiFi or Bluetooth.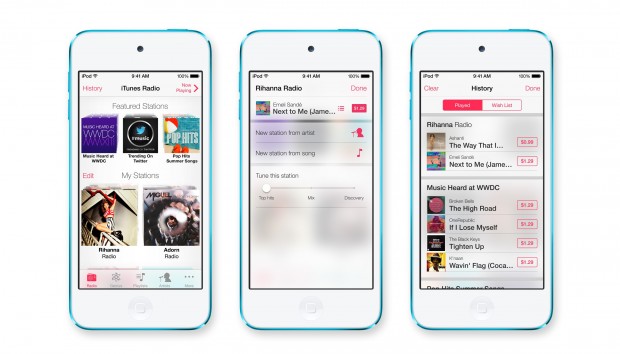 The company's rumored music service also made an appearance as iTunes Radio. The service is built into the iOS music app, but it'll also be available on the Apple TV and Mac and PC through iTunes. iTunes Radio lets you pick from multiple featured stations and gives you the ability to create and edit your own stations with the kind of music you like. Songs that you wanna keep will be purchasable through a button on the top right, and the service will be free and ad-supported. It will only be available in the US at launch, however.
Finally, Apple's official introduction video to iOS 7 should give your eyes a good look at what's changing in the new OS:
What do you think of the changes Apple is making for iOS 7? Let us know in the comments!
Related Posts