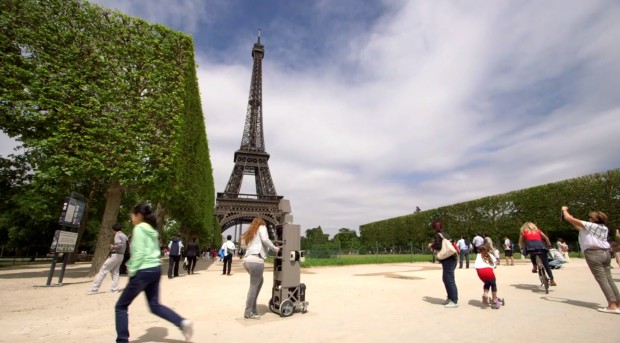 Last month, Google users gained the ability to virtually explore the Burj Khalifa. This month, the company has announced that you can now explore Paris from the top of the Eiffel Tower.
Once again, the team at Google used a special Street View Trolley (it's in the image above) to capture the 360-degree panoramic images. Pascal Malite, a Street View Program Manager, actually pushes the trolley around and helps carry it through a flight of stairs. You can see that, along with some other beautiful views in the video below:
If you virtually explored the Burj Khalifa last month, what are you waiting for? Your next trip is here. And if you're interested in a little history on the Eiffel Tower, you can visit its section in the Google Cultural institute right here.
[via Google]
Related Posts