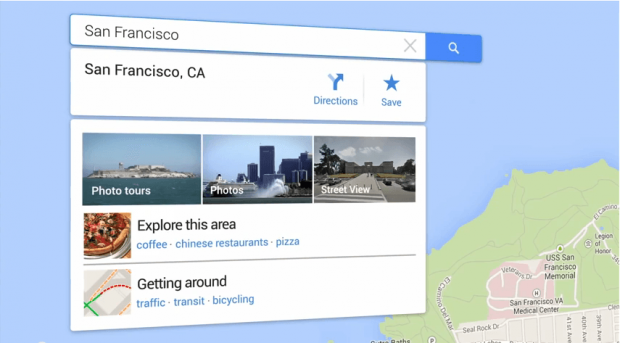 The new Google Maps was first shown off back in May at the Google I/O conference, though only the chosen had the chance to give it a spin before Google deemed it ready for public consumption. Beginning today, the new Google Maps is available to everyone, though one should take note this is still a preview, so not everything might work accordingly.
The first thing users should notice is the cleaner design; it looks better compared to the previous version. Feature wise, Google Maps is the best mapping application available right now, there is literally no other that stands on the same level. To be honest, we have to admit Google took a page out of Apple's book by giving the new Maps app a simplistic look that is similar to Apple Maps, but that is where the similarities end.
Additionally, looking for directions is a lot easier than before, and the best part is, things are easier to read. The experience here is heightened with the use of a tablet or any computer system with a touchscreen. Zooming in and out is spontaneous and fluid, which could be a sign of things to come when Google updates the mobile apps.
Not everything is picture perfect though, as we find the new Google Maps slow in comparison to the previous version. However, as stated above, this is a preview, so things are subject to change before the complete version is available.
If you're interested in giving the new Google Maps a spin, sign up here and have instant access to the best of what online maps have to offer.
[via Google]
Related Posts