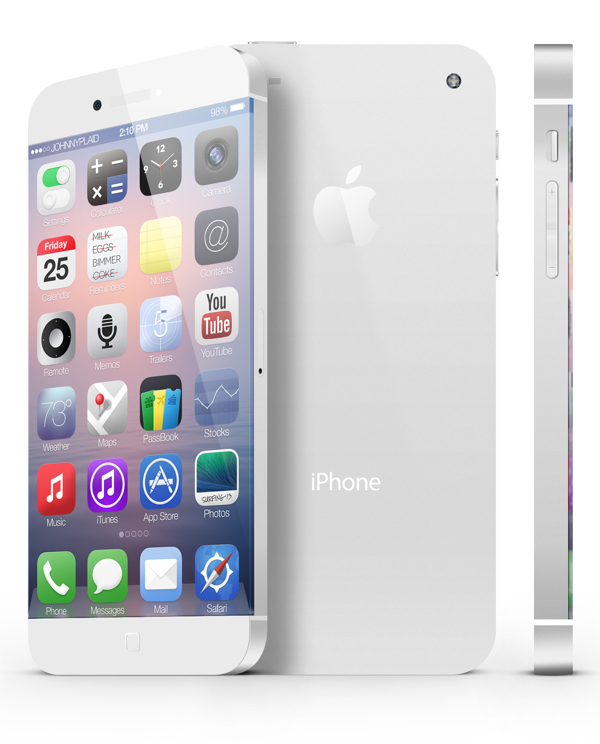 September 10, mark that date on your calendar as that is when Apple is rumored to highlight to the world the next iPhone — or at least that is the date confirmed by "sources" to AllThingsD. It has been a long time since Apple launched a new mobile device, and during the company's absence, Android and the Windows Phone platform has grown substantially. A new iPhone could turn the tide for Apple, but it's going to be a difficult task.
We expect the new Apple device to be the iPhone 5S, but fans should not expect a bigger display. If Apple does go with a bigger screen, one should not expect it to trounce the Samsung Galaxy S4. Furthermore, despite what some smartphone loving consumers say about Apple, I stand behind the company's decision to focus more on software rather than designing a phone that can barely hold in a pants pocket.
In the coming years, what should we expect from the newest Galaxy smartphone? An 8-inch display? That's cute.
The iPhone 5S isn't the only smartphone Apple is rumored to let loose at its September 10 conference. There are multiple talks of the company working on a low-cost entry-level iPhone with a plastic design; if true, this low-cost device could become Apple's most profitable smartphone.
Apple has a long way to go in the smartphone arena as the competition has caught up. Android is a far better experience compared to three years ago, Windows Phone devices are spectacular, more so due to Nokia rather than Microsoft. If Apple wants to regain lost ground, the next iPhone would need to come with all guns blazing to attract consumer interest once again.
[via AlThingsD]
Related Posts