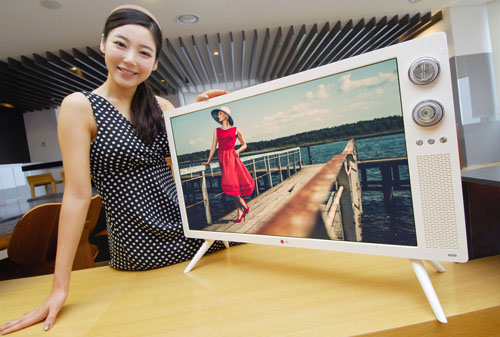 Well, this is… interesting. LG is releasing a 32-inch LED HDTV in its home country of South Korea with a very interesting design. Instead of trying to set the next standard for modern TV design like most companies are trying to do, LG's new set is going retro.
The "Classic TV" features all the different design elements you'd expect from a TV decades ago: It's got the knobs and dials, the legs, the single speaker grill and even the color fits perfectly.
The set will cost you 840,000 won or $754 dollars. It also comes with a free "coffee machine with cute design." But while that's nice and all, it just better come with a remote.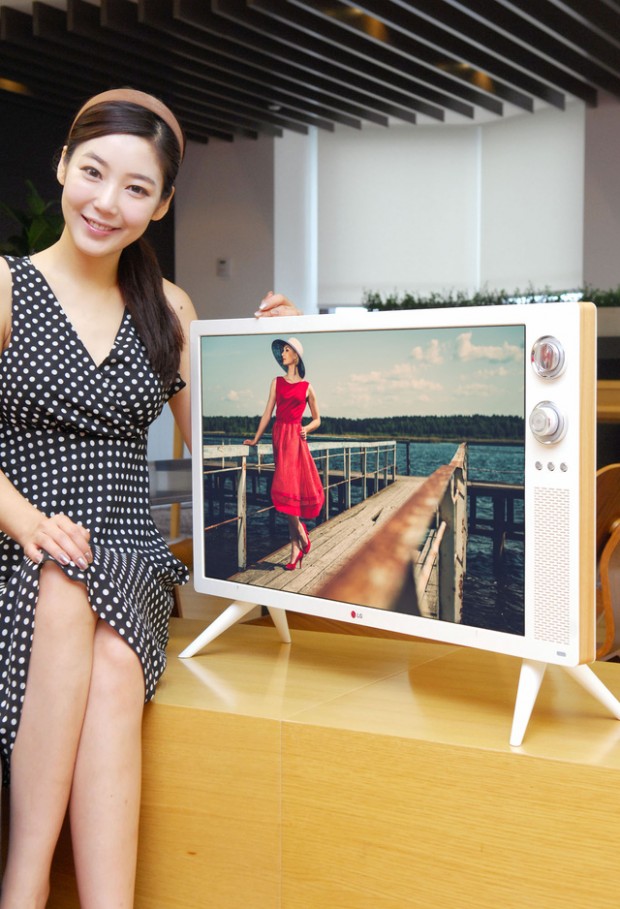 Related Posts