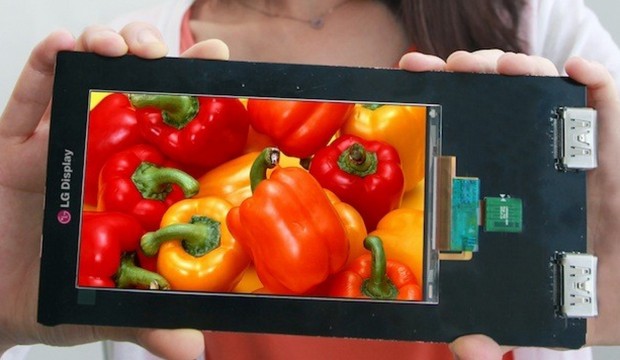 LG has announced that they've developed the world's first "Quad HD" display for smartphones.
If Full HD today means a 1920 x 1080 resolution, Quad HD apparently means a whopping 2560 x 1440. Because this panel is designed for smartphones, all those pixels are being packed into a 5.5-inch display. Which is insane.
To put things into perspective, Google's Chromebook Pixel has an impressive 2560 x 1700 12.5-inch display. LG's new technology packs practically the same amount of pixels in a display that's less than half that size! The result is a pixel density of 538ppi, where single pixels will be extremely hard to discern no matter how close you look at it.
Although it's definitely impressive, I'm not sure the benefits of going beyond the current 1080p for smartphones is such a good idea. 4K TVs make sense, especially when it comes to the really large sets, but on small screens like smartphones? The extra horsepower needed to run at such a resolution and not to mention the battery drain, might not be worth it.
But who knows how phones and phone operating systems will evolve in the future. There might come a day when Quad HD will be the standard, and we'll wonder how we managed without it.
[via LG]
Related Posts