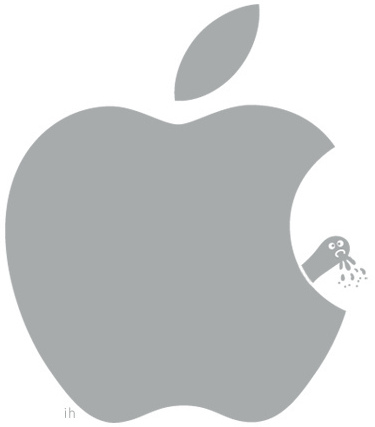 Apple iOS devices are under attack, as a serious vulnerability in operating system allows degenerate individuals to crash apps on iOS 6 or even going as far as making these apps unusable. According to Russian website, Habrahabr.ru, this problem is made possible by a bug at Apple's CoreText font rendering framework.
Furthermore, this problem also affects OS X Mountain Lion, so if you're a Mac user, keep a keen eye out for possible hacks to your system.
We understand that by simply exposing OS X and iOS to a simple string of text is capable of triggering the crash of an app. In addition, sending this same string of text messages to an iPad, iPhone, iPad Touch, or even a Mac, could possibly crash iMessage repeatedly to the point where it becomes unusable.
What's interesting is how the report claims Apple had knowledge of this problem for over 6 months, yet the company has failed to come up with a fix. This is unlike Apple to allow a bug to roam free on its platform for months, but the report also claims iOS 7 beta is unaffected, so maybe the fruity company has prepared a fix after all. No word on when this will be fixed for OS X
If you have an iOS device and you are unable to wait for a fix, the best option right now is to upgrade to iOS 7 beta. It's your safest bet to be protected against this vulnerability… but there are risks in upgrading to a beta releases, so you have to weigh the pros and cons and decide what to do.
As for me? I'll enjoy my Windows Phone thank you very much. (Don't flame me.)
[via Hacker News]
Related Posts