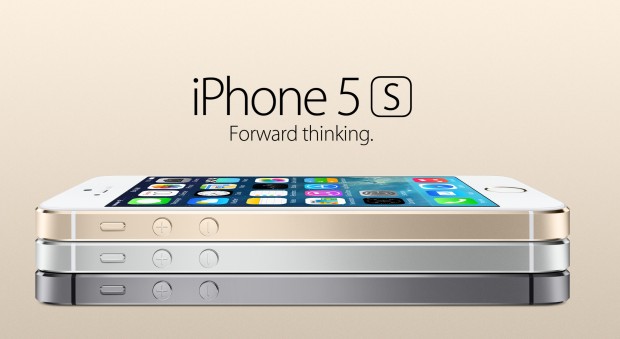 Today Apple announced two new additions to the iPhone lineup: The colorful iPhone 5c and the "forward thinking" iPhone 5s. While the iPhone 5c featured a similar spec sheet to the iPhone 5, the 5s on the other hand is enhanced in basically every aspect hardware-wise.
The iPhone 5s features a new A7 processor with a 64-bit architecture that Apple says is the first for smartphones. The new chip provides up to double the performance for the CPU and GPU of the device. A "coprocessor" called the M7 chip has also been integrated into the phone, allowing for it to measure data from the accelerometer, gyroscope and compass without engaging the main processor. The M7 will allow health, fitness and navigation apps to run more efficiently and save battery life.
Another enhancement the iPhone 5s has is an improved camera with new features. It has the same megapixel count as the iPhone 5, but has a larger sensor capable of  bigger pixels and letting in more light for increased detail. True Tone flash will help photos taken with the flash on to look more natural, and continuous burst mode will let you capture action shots by snapping 10 photos per second.
But arguably the biggest difference between the iPhone 5s and its predecessors comes in the form of Touch ID. The iPhone 5s has a fingerprint sensor built underneath its home button and what it does is eliminate the need for a passcode to unlock your phone and the need for a password for the iTunes Store, App Store, and iBooks Store. You can set up multiple fingers to be recognized by the sensor and it can read those fingerprints in any orientation. It also gets better at recognizing it each time you use it.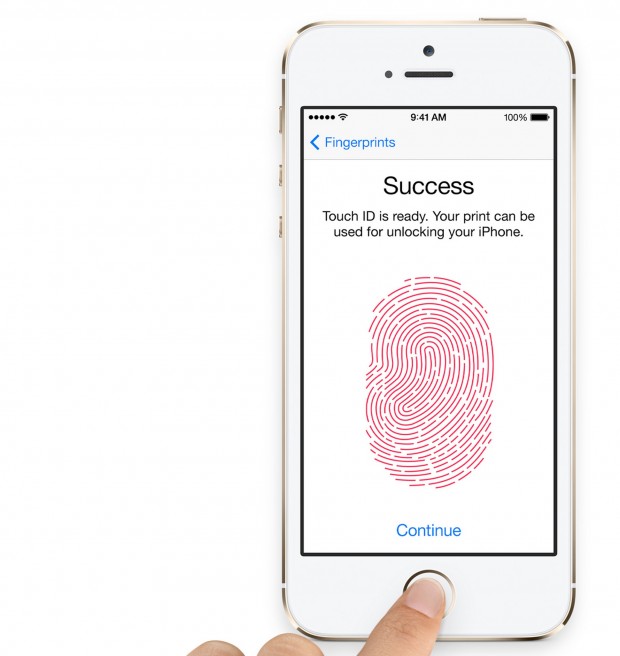 And because the feature is designed to increase and promote security, Apple made sure to mention that the fingerprint data will be stored in a secure area of the A7 chip that is only accessible by the fingerprint sensor itself. The data will never be accessed by other parts of the hardware or software, and it will never be uploaded to Apple's servers.
The iPhone 5c will come in three finishes: gold, silver and space grey. It will be available to order beginning September 20 starting at $199 on contract for the 16GB version, $299 for 32GB and $399 for 64GB.
Related Posts