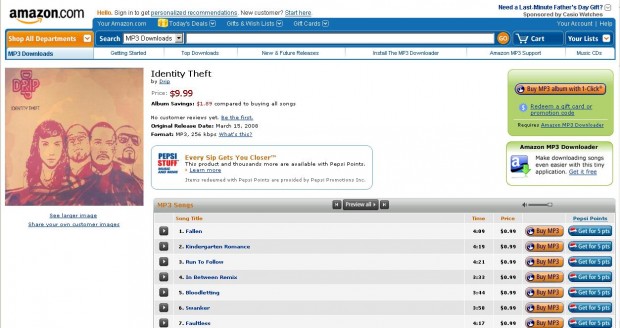 Amazon has created a new site called AmazonSmile. AmazonSmile operates and looks exactly the same way as Amazon except when you buy an item from AmazonSmile, 0.5% of it goes to the charity of your choice.
"We're offering customers a way to support charitable organizations around the country that's simple and automatic," said Ian McAllister, the new site's general manager. "We think customers will love the opportunity to support their favorite organizations without changing how they shop, and there's no cap on how much Amazon will donate."
Upon entering the AmazonSmile site, which can be viewed here, you will have the option to donate to a charity already highlighted by Amazon, or you can also choose your own.
Amazon has done similar things in the past, though more along the promotion line, whereby you would click a link on an artist's page which leads you to Amazon and a percentage of your purchase goes to that artist. So it's nice to see Amazon taking a more charitable route with this sort of concept.
[via CNET, Amazon Media Room, image via The Pageman Flickr]
Related Posts