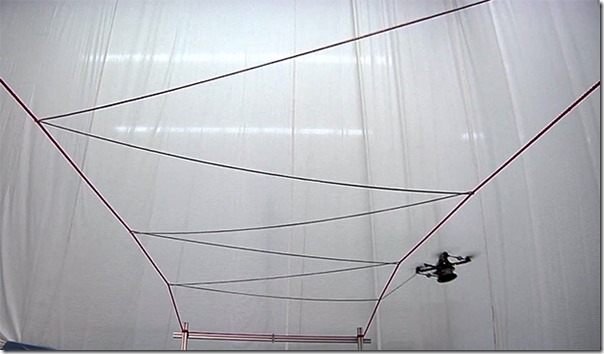 Robots are getting quite smarter as the years go by, so smart to the point where they can create a web of threads quite neatly without a hitch. Researchers at ETH Zurich are the folks behind this new robotic implementation, and it's very interesting.
These folks managed to create robots that are capable of weaving tensile wire structures. To our amazement, the whole procedure looks quite promising for future implementation in the real world. The possibilities here are endless, but it would also mean many humans would go out of a job to make way for artificial intelligence that does not require pay and can work right around the clock.
This isn't the first time we've come across a spider like robot. The Pentagon is working on this awesome robot that is capable of throwing cinder blocks all over the place. It's basically the same as the Big Dog robot, but with an extra arm. If you haven't been scared of robots before, now is the time because they are getting more capabilities on a regular basis.
On the matter of the ETH Zurich's spider robot, it could make for a great robot assistance for construction workers or even the army.
http://www.youtube.com/watch?v=_T0J5PB2av8
[via ETH Zurich]
Related Posts