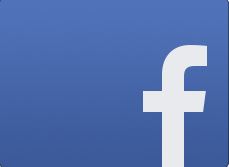 Don't want people to know who your Facebook friends are, then you probably should be aware that just about anyone can find out who is on your list. Facebook promises that you can choose to make your friends private. Unfortunately, it is not always true.
According to Irene Abezgauz it's not that hard for anyone to find out who you are friends with. All a person has to do is send you a Friend request. Even if you never accept the request, because the friend request has been sent the person will show up in your "People you may know" list. That gives them access to your friends list.
Abezgauz criticized Facebook saying "It's all about privacy and people trusting that Facebook is making the best effort to protect the privacy of users. It is not about protecting the privacy of users as long as it stays out of the way of Facebook growing and expanding."
Facebook issued a statement to answer Abezgauz's accusations. "Remember: Your friends control who can see their friendships on their own timelines. If people can see your friends on another timeline, they'll be able to see it in News Feed, search and other people on Facebook. They'll also be able to see mutual friends on your timeline."
Facebook's "People you may know" feature helps you build networks and find long lost friends and ex-coworkers.  Even if you and your friends set your friend list to private, your list will still show up. They claim that the list won't show up without some form of interaction between you and the other person but Abezgauz showed how that wasn't accurate.
Facebook hasn't responded as if they could see how users could find this to be a security risk.
[via Venture Beat]
Related Posts