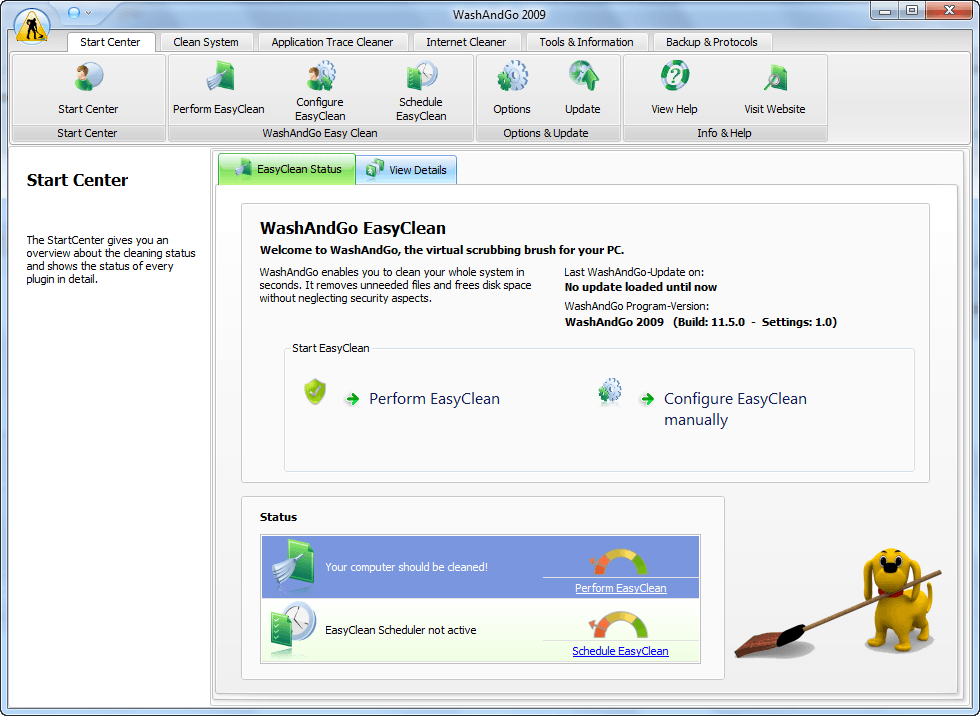 As I am sure many dotTechies know by now, simply deleting your files does not really delete the files. Rather, Windows just removes the file from the file table and file recovery techniques may still be able to recover it. That is were secure deletion software come in. There are, of course, many excellent freeware secure deleters with Heidi's Eraser being the most famous there. There are, also, shareware secure deleters available for free, such as East-Tec Eraser 2009 (my personal tool-of-choice – that is what I use). If, however, you have not yet been satisfied with a secure deleter, here is your chance to grab a shareware one… for free, of course.
Similar to East-Tec Eraser 2009, WashAndGo 2009 provides more than just file/folder secure deletion capabilities; WashAndGo 2009 allows users to clean temporary files, clean browser data, clean application data, etc. Interestingly enough, it even has a file unlocker and program uninstaller. Here is a description of all the features as per the developer: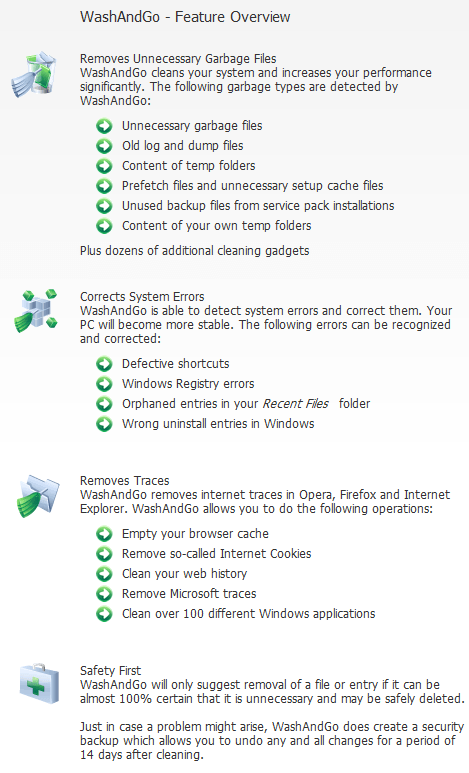 Typically WashAndGo would cost you €29.95 (although it would be WashAndGo 2010 since that is the latest version); but for a limited time (there are no details on how long this promotion will be live) you can get WashAndGo 2009 for free!
To get WashAndGo 2009 for free, follow these simple directions:
Version being given out for free: v2009 Build 11.5.0 Settings 1.0

Free updates: No

Supported OS: Windows XP/Vista/Win7

Download size: 17.9 MB

Note: Unless specifically stated otherwise in this article, WashAndGo 2009 has not been tested or reviewed by dotTech (aside from ensuring that this giveaway is valid). All the information about the program in this post is based off the information provided on the developer's website. Please do not take this post as an endorsement/rejection or review of the program. This article is simply to inform about the availability of this program as a freebie; nothing more, nothing less.

After the download has finished, install WashAndGo 2009.
After installation has finished, run WashAndGo 2009. You will be prompted with a registration screen: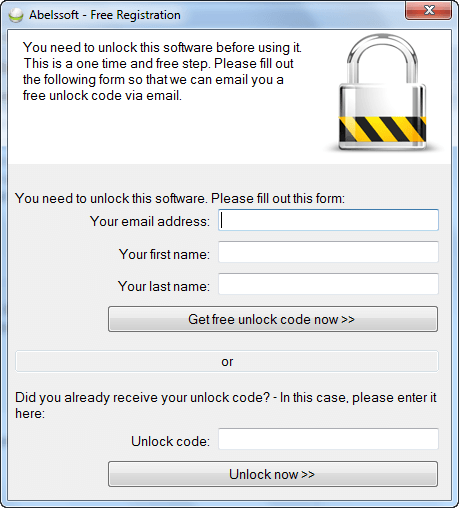 Fill out the top half to get your registration code:
Check the inbox of the e-mail address you registered with. There should be an e-mail from Abelssoft <software@abelssoft.de> with the subject of Abelssoft: Your unlock code. In the e-mail you will find the unlock code you need to register WashAndGo 2009:

Go back to WashAndGo 2009 and enter in the unlock code to register it: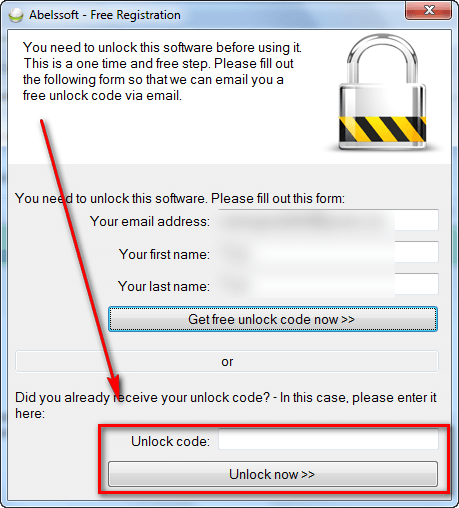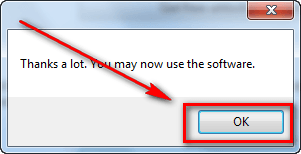 If you have any trouble getting WashAndGo 2009 for free, post below and other dotTechies or I will try to help.
Related Posts