It's not everyday you find a browser extension available for all the major browsers so this must be a special day. Turn Off the Lights is available for Internet Explorer, Chrome, Firefox, Opera, and Safari and it will improve your online video watching experience. However, if you are still afraid of the dark, this is not an extension for you.
WHAT DOES TURN OFF THE LIGHTS DO AND ISN'T THAT THE NAME OF A NELLY FURTADO'S TRACK?
Turn Off the Lights (TOtL) makes everything around the video you are watching go dark. That way you can focus on the video and nothing else. TOtL is especially designed for video sharing websites like YouTube or Vimeo and social networks like Facebook, Myspace, and similar. And yes, Nelly Furtado has a track with the same name.
PLEASE, TELL ME MORE 
Once TOtL is installed you will see the lamp icon on your browser toolbar. To activate it, just click on it:

This screenshot was taken on Opera
Hitting that icon makes everything except for your video go dark.
TOtL comes packing several options and features for you to choose from. Here are the most relevant ones:
Autoplay:
Let turn you lights automatic off when you play a YouTube or even watch a HTML5 video. And if you click the pause button, it will return back to the original appearance of the page.
Click back on the play button, it will fade back into the darkness.

Fade effect:
The effect you see from light to dark is called the fade effect. This is one of the most important part of an entertainment in this extension. By default, the opacity by apparently is set to 80%. But you can always change it in the options page.

Colors:
Do you not like black? Then you can choose between thousands of different colors in the options page. Or just show your own background image.

Flash Detection:
If you enable this option, it will search for all the Flash player, Flash games, etc. And give them all focus to the foreground.
This option is especially interesting for internet games you want to get focus on it.

Opacity Level Bar:
Turn this option on in the options page, then on every time you page go dark, it show right at the bottom of the page a bar. In this bar, you can change direct you appearance of the dark level.

Eye Protection:
If this option is enabled, every page you open will be fully dimmed to the settings you set.

Context menu:
If you enable this option in my options page, it is possible to use the right mouse click the focus a video player (HTML 5 video player), or bring the full page to dark.

YouTube Adjustments:
Also there are many more option possible for custom you YouTube video site. Such as displaying the current video channel, the video title, description of the video, suggestion bar, share buttons and the playlist below the video to show when the light is off.

Cloud Update:
If you turn the cloud update on, you receive the latest update for all video sites that focus correct the video. When enable this feature, it check weekly for update and download automatic to you browser extension version. The update are small and fast. 

[Above list as per the developer.]
Cool mouse features are also available:

TEST DRIVE
I tried TOtL on YouTube…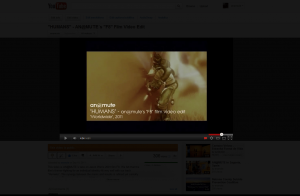 …on Facebook…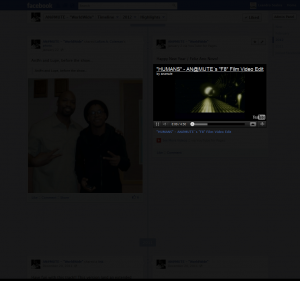 …on dotTech…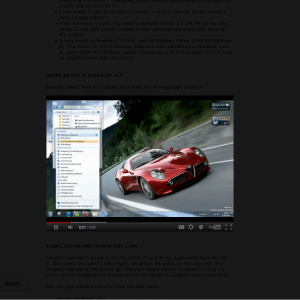 …on Chess.com…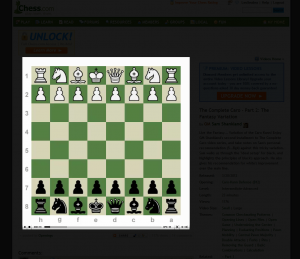 …and always with the same result: awesomeness!
OUT OF THE LIGHT, INTO THE DARK
I've to say that I didn't find TOtL by accident. Some days ago I thought to myself: "By now there has got to be an extension that surrounds videos with darkness" and bam! — here it is, just what I wanted and more… plenty more.
Grab Turn Off the Lights from the links below:
Price: Free
Version reviewed: N/A (Internet Explorer), v2.0.0.70 (Chrome), v2.0.0.71 (Firefox), v2.0.0 – BA (Opera), N/A (Safari)
Download size: Less than 1 MB
Supported browsers: Internet Explorer, Chrome, Firefox, Opera, Safari
Turn Off the Lights Homepage
[Internet Explorer add-on download]
Related Posts