Free internet is one of the ideas which is most liked by Internet users but one which has failed most of the time it has been tried in different forms in different countries. The focus is now on UK, where Samba has just launched a free advertising-supported 3G Internet service for its users. Samba is a MVNO (Mobile Virtual Network Operator) that was just recently launched under the network of 'Three' in the UK.
The only monetary cost associated with Samba's free Internet is the one-time initial cost of buying the SIM card and an optional USB dongle. The company is offering SIM cards at £4.99 ($7.82) each. After you own a Samba SIM, you need to install a browser plugin or an iPad app (there doesn't appear to be any other tablet supported, yet); then all you have to do to access the free 3G is to watch advertisements supplied by Samba. The more ads you watch, the more megabytes of data are added to your account for you to use at any time you desire. A user gets around 517 megabytes a month of free data by watching two-and-half minutes of advertisements daily.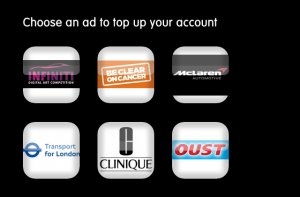 It should be noted Samba declares the right to install cookies and collect user information, which includes browsing data, URLs, location data, etc. The connection also doesn't allow consumers to use Samba 3G for illegal activities or for watching pornography. If you are thinking you can let ads play while you do something else, think again. Users wouldn't be able to get free internet just by 'watching' the ads because the ads are reported to be semi-interactive, which requires periodic input from users.
Many similar 'free internet' plans have died out quickly with the advertisers withdrawing from the scene with the assumption/knowledge that most of the users wouldn't even be watching the ads. We will have to wait till time proves the effectiveness, or lack thereof, of Samba. Even though only a small population is expected to leverage the services from Samba, it is anyway worth the effort to have a look at.
[via The Verge]
Related Posts