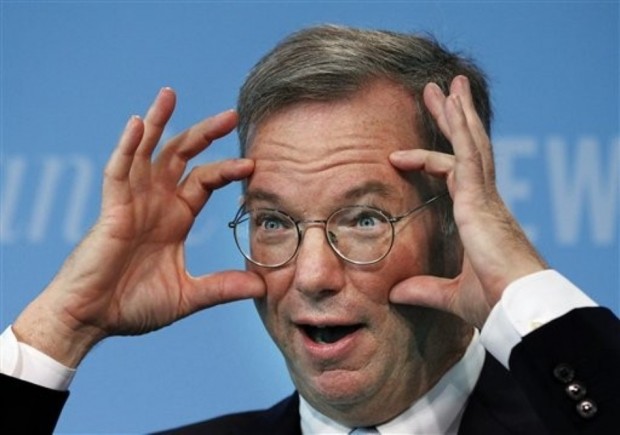 With the rise of the social Internet comes the rise of questionable content. Much of this questionable content must be removed by companies once it is posted by users, some due to government mandates (e.g. child pornography) while others due to their gruesome nature (e.g. body mutilations). Before someone can remove these photos/videos, the photos/videos must be viewed otherwise it cannot be known if they warrant removal. Some people at Google, the company that sees millions upon millions of photos and videos pass through its services, have the lucky job of getting to view these photos/videos prior to removal.
According to a former Google contractor who held the position for a year (Google hires third-party contractors on one year contracts to do these jobs), he had to review "things like bestiality, necrophilia, body mutilations (gore, shock, beheadings, suicides), explicit fetishes (like diaper porn) and child pornography" on a daily basis. By his estimate, he probably saw 15,000 images a day. He knows someone that reviewed beheading videos on Youtube 8-10 hours a day. Fun, right? I just hope they were paid more than minimum wage.
Surprisingly enough, for being a company that likes to offer perks to its employees, Google doesn't appear to care much about its contractors. According to the above-mentioned former Google contractor, Google does not offer any emotional assistance to people doing these jobs; Google only pays for one session of therapy. One session of therapy for someone that watches the literal shit of the Internet for a year.
To make matters worse, Google seemingly terminates all contractors hired to do this job after a year, without so much of an explanation as to why. (Yes the former Google contractor being discussed was terminated after a year, too.) For what it is worth, Google has a policy that any contractor that works at Google for longer than a year must be made a full-time employee. My guess is Google doesn't want the legal liability that may go with giving this job to a full-time employee, which is why they let people go after a year.
I realize that sitting in an air conditioned office and watching photos/videos (as gruesome, horrifying, and distasteful they might be) may not be as bad as what some people have to do to simply put food in their mouths. Still, this is has got to be one of the worst jobs I have heard of. Pity the person who is desperate enough to take this.
[via ArsTechnica, BuzzFeed | Image via BuzzFeed]
Related Posts