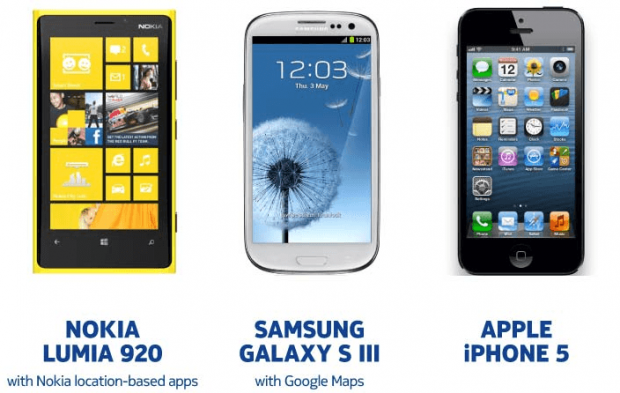 iOS 6 has seen the boot of Google Maps from iOS and the introduction of a replacement, iOS Maps. News has been rolling in of how pathetically incomplete iOS Maps is with Apple even conceding that it is a work in progress. In the failure of iOS Maps Nokia smells blood and is going for the kill with a claim that Nokia Maps, the navigation app available on Nokia Windows Phone devices, is better than not only iOS Maps but also Google Maps.
According to a blog post by Nokia, Nokia Maps is better than the competition for multiple reasons:
"Location business is strategic to Nokia"
Nokia Maps is "running on the world's most advanced location platform"
Nokia "completely own[s], build[s] and distribute[s] [the] mapping content, platform and apps" while Nokia's competitors finance "their location assets with advertising or licensing mapping content from third parties".
Nokia " truly understand[s] that maps and location-based apps must be accurate, provide the best quality and be accessible basically anywhere".
Nokia navigation apps "are built on the most accurate, automotive-grade Navteq maps, meticulously developed by over 20 years of know-how".
If that doesn't convince you, Nokia has thrown in a feature comparison along with a map showing which countries are covered by Nokia's turn-by-turn navigation to show that Nokia Maps indeed is better than Google Maps and iOS Maps: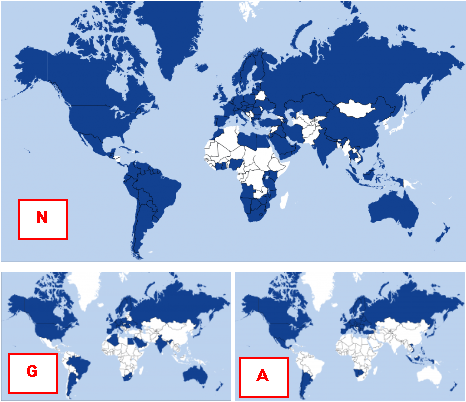 As if that isn't enough, Nokia also wants you to know third-parties agree that Nokia has the best navigation apps. The blog post is sure to mention what Tim Shepherd, senior analyst at Canalys (a well-known analyst firm), thinks of navigation features offered by Nokia:
Nokia's suite of location-aware apps and services on its new Lumia devices put it in a clear lead over its competitors in terms of the depth, breadth and integration of the mapping, navigation and transport experiences it can offer. It also leads in terms of the global coverage it provides.
Seeing as Nokia Maps and the like is only available on Nokia Lumias, I have not and probably never will put Nokia's claims to the test. I was born a MapQuest map and became a Google Maps convert; I won't be going anywhere anytime soon unless Nokia decides to open its apps to platforms other than Windows Phone. Still, Nokia has what looks like a convincing argument — especially for those living outside Europe and the United States. I wonder if Google has a rebuttal.
If you have ever used Nokia Maps, Google Maps, or iOS Maps, be sure to tell us about your experience with the apps in the comments below.
[via Nokia]
Related Posts