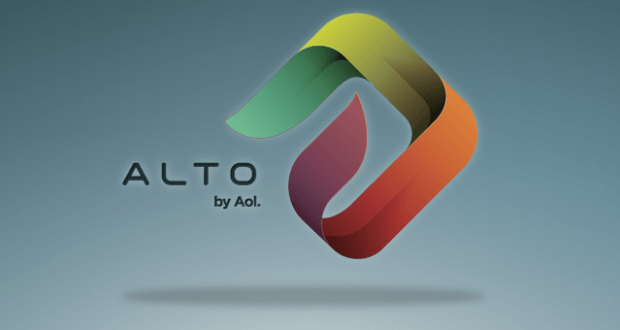 AOL used to be a giant, providing one of the largest (if not the largest) dial-up service in the early to mid 2000s. AOL took a nose dive once broadband took over and since then AOL has been working hard to rebrand itself as a Web 2.0 company. A recent rebranding step involves Alto, a new web-based email client by AOL that wants to win you over with functionality and aesthetics.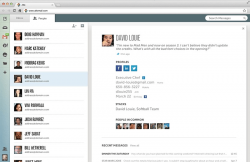 At the basic level, Alto is a web-based email client that allows you to receive all your Gmail, Yahoo, AOL, and Apple (iCloud) e-mails in one inbox. All you need to do is sign into your Gmail, Yahoo, AOL, and iCloud accounts from your Alto account and you are good to go — you can now use Alto to send and receive e-mails to/from those accounts. If you have multiple accounts of the same service, such as Gmail, you can setup Alto to use them all, if you wish. Do take note, however, Alto currently has a limit of five email accounts per user, so you can import multiple emails from the same service but in total you can import only five.
(Note: Alto may not with Google Apps emails. When I tried to sign up for an invite with my Google Apps email, I was told it is not supported. I'm not sure if this same message appears once you have an Alto account or if it is for the invite-only stage.)
Beyond the basics, Alto aims to win you over with its aesthetically pleasing, clean, and modern design. Indeed the interface of Alto is very much focused on helping you enjoy reading your e-mails, although I would argue it doesn't work well for the purposes of efficiency (maybe on a touchscreen device, but not a traditional mouse-and-keyboard system). In addition to the aesthetics, Alto has an automatic email sorting feature that sorts emails into "stacks" based on the content of emails —  "attachments, photos, daily deals, notifications from social networks and bulletins from retailers". Users are even allowed to create their own stacks and specify what keywords, from addresses, to addresses, etc. to use to sort emails in the custom stacks.
Unfortunately, Alto is invite-only at this time and I have yet to receive an invite so I can only tell you what I read about Alto as opposed to testing it myself. Once I do get an invite, however, I will take it for a spin and report back if Alto is anything interesting. If you want to join me on the waiting list, hit up the link below.
[via Engadget]
Related Posts