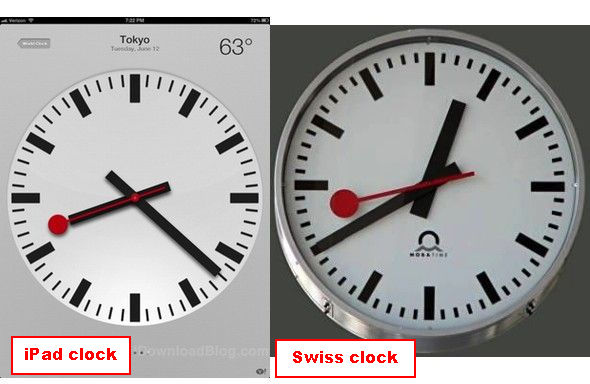 Earlier this year we learned that Apple stole the design of a famous, and tradmarked, Swiss clock. After the Swiss called out Apple on the matter, Apple moved quickly to secure some sort of licensing agreement with Swiss Federal Railway. And reach an agreement they did, but they didn't bother to tell us lonely peons the details of the agreement. Now, however, terms of the arrangement have leaked.
According to French news agency FNP, Apple paid Swiss Federal Railway £13 million ($21 million USD) for the rights to use the Swiss clock design in iOS 6. It is unclear if this agreement has a sunset provision (i.e. end date) or not.
So does using the same design as a famous Swiss clock really make iOS 6 $21 million more valuable or did someone at Apple make a very big oops and the shareholders had to pay the price? I'm thinking the latter.
[via TechRadar]
Related Posts