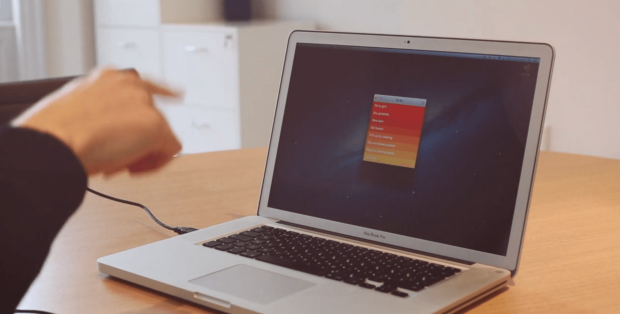 If you've never heard of the Leap Motion controller, it's pretty similar to Microsoft's Kinect. Only it's smaller and much more accurate, making it a great device to use to augment the way you use your PC.
One great way to show off the Leap Motion is by demonstrating how it can make current programs even better and more intuitive. One such example is Realmac Software's Clear for Mac, which they've been working to add support for the Leap Motion. They've released a video of how it works, and the results are pretty cool. Check it out!
The Leap Motion controller is expected to ship within a few months, and it'll cost $69.99. You'll also be able to navigate webpages, maps, photos, 3D software, games and more. Who knows, maybe it'll even make Windows 8 more usable.
Related Posts