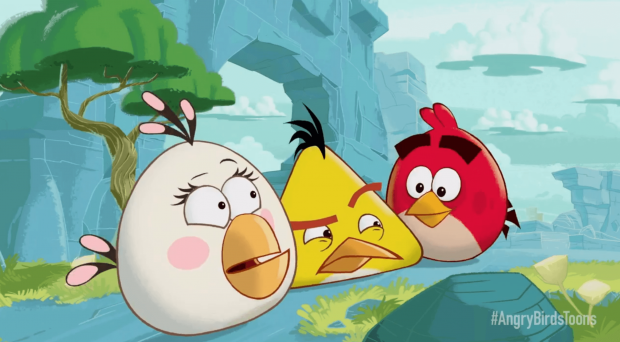 I wouldn't blame you if you were tired of Angry Birds. They're everywhere! First it was just a little game on your phone, then a board game, then toys and t-shirts and all shorts of merchandise. And now, it's finally a cartoon.
The show is called Angry Birds Toons that will start airing online weekly beginning March 16th. Rovio has also released the first trailer for the show:
I admittedly came into it really skeptical, it doesn't actually look that bad! Whether it develops a cult following as crazy as the likes of My Little Pony bronies is anyone's guess at the moment, but it looks to be a fun show for the kids at least.
"What makes Bomb Bird so angry?" Well, you'll just have to tune in next month to find out!
[via Rovio]
Related Posts